Press conference in Municipality of Karbinci
Municipality of Karbinci organized a press conference on December 10th 2021, in aim to inform the public of the current project "Establishment of a dialogue of care: our shared responsibility towards the future" which is co-funded by the European Union through the Interreg IPA CBC Republic of Bulgaria – Republic of North Macedonia Programme, and implemented in partnership with the Foundation "12th Chair" - Blagoevgrad
The total project budget is 103.337,44 Eur, which consists of 87.836,82 Eur EU contribution, and contribution of the national governments

Essay Contest
"Pale Blue Dot: The Individual Responsibility in the Protection of Our Home – Planet Earth"
Eligible participants are children and youth at the age of 12 – 18 years
4 essays will be awarded. The results will be published on February 14th 2022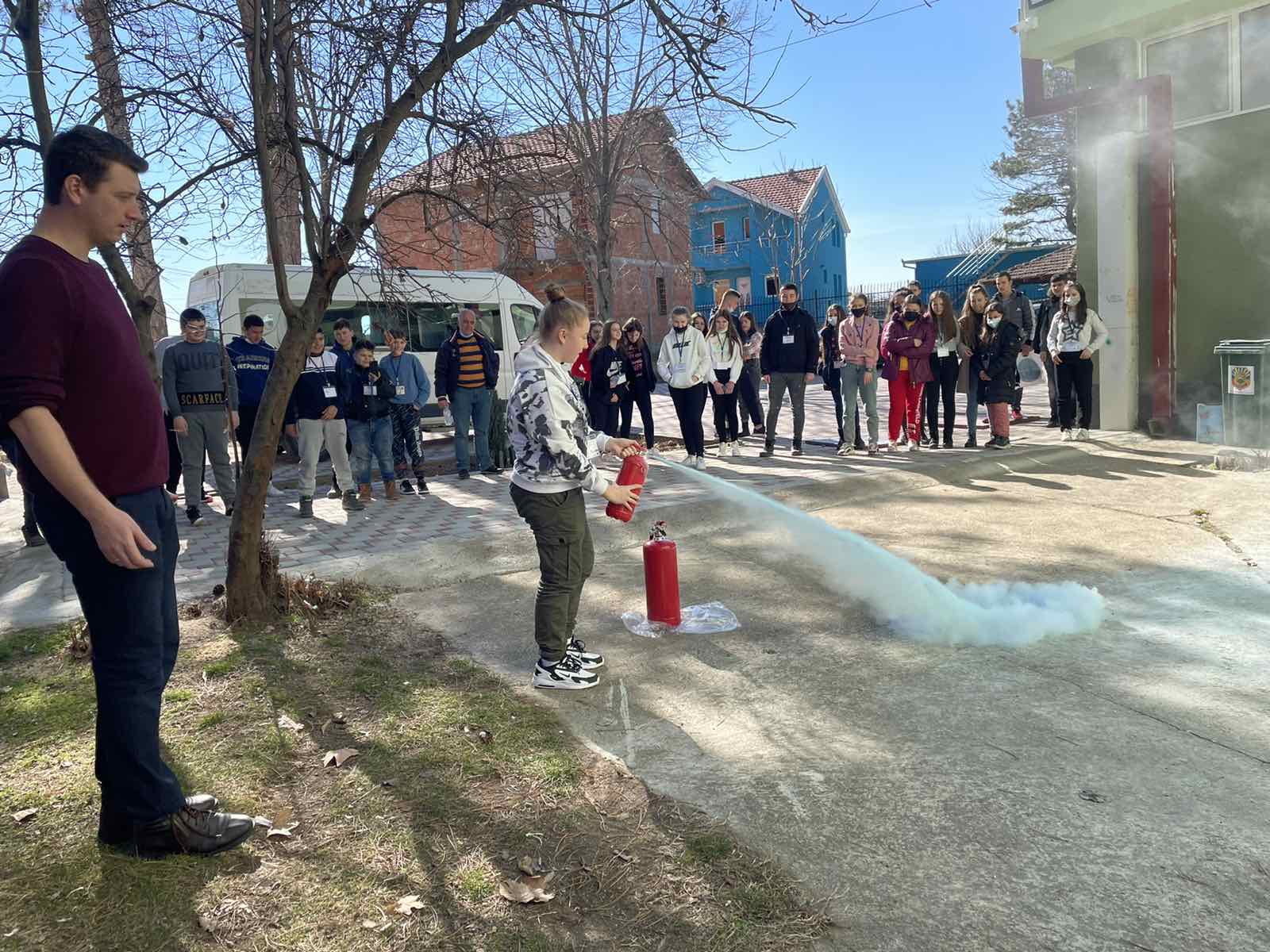 The Municipality of Karbinci organized a basic training for prevention and fire protection in the primary school "Strasho Pindzur" - Karbinci in the period from 9 to 11. February, 2022. 
Through interactive lectures and practical exercises, the students learned about fires.
The second part of the training for Vulnerable people was organized in Shtip at 18 to 20 of February in a Hall
The most common causes of fires, as well as health threats.
Certificates for all students who have successfully completed the training on the final day